It's Official: ASA rules that consumers need to know if envelopes contain marketing communication before they open it
The Advertising Standards Authority (ASA) has long taken the view that an envelope forms part of the marketing communication in the context of a direct mailing. To reinforce this, from 13th March this year, the Committee on Advertising Practice (CAP) has officially issued new guidance on CAP Code rule 2.1 stating that consumers need to be able to tell that the envelope contains a marketing communication before they open it.
The guidelines claim that having branding or a company logo is in some cases not enough as this does not always make their commercial intent clear. As such, CAP suggest that sufficiently prominent text stating 'This is a marketing communication' should be added to envelopes. The ASA has already adjudicated against a number of advertisers for failing to do this.
CAP has issued the following guidance to help marketers:

1. The envelope IS part of the marketing, which means this fact should be made clear on it
2. Company logos, branding, web address or company name may not be sufficient to identify an envelope as marketing
3. Specific wording on an envelope, such as "This is a marketing communication" or if there is no logo or other identifier then also the company name may be necessary.
CAP also states 'it is important for consumers to recognise what they're reading is a piece of advertising, and letters that shock or mislead them because of what's printed on the envelope run the risk of breaking a number of advertising rules.'
Colour and text on envelopes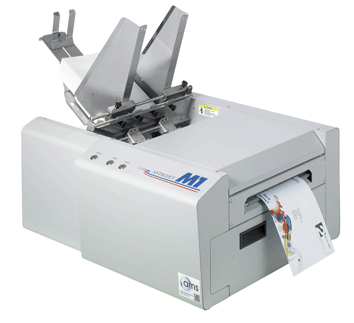 It is a fact that an eye-catching envelope design, a special offer or promotion all generate a higher open rate than without and for the majority of direct mail, colour and text on an envelope is necessary to create a response.  A recent Royal Mail survey found that 69% of those questioned said they opened a letter about a promotion or special offer with 55% interacting.
When printing large amounts of colour on to envelopes, quickly and at low cost, the M1 Colour Inkjet Envelope printer from leading mailing equipment supplier AMS is ideal. Personalised mailings and postage paid impressions can all be printed using the M1 Colour printer and combined with Flexmail data software, variable data printing can be produced.
Envelopes Matter
Kevin McPheat, Managing Director of AMS commented 'Our unique M1 envelope printer enables clients to produce eye-catching mail that is unique, cos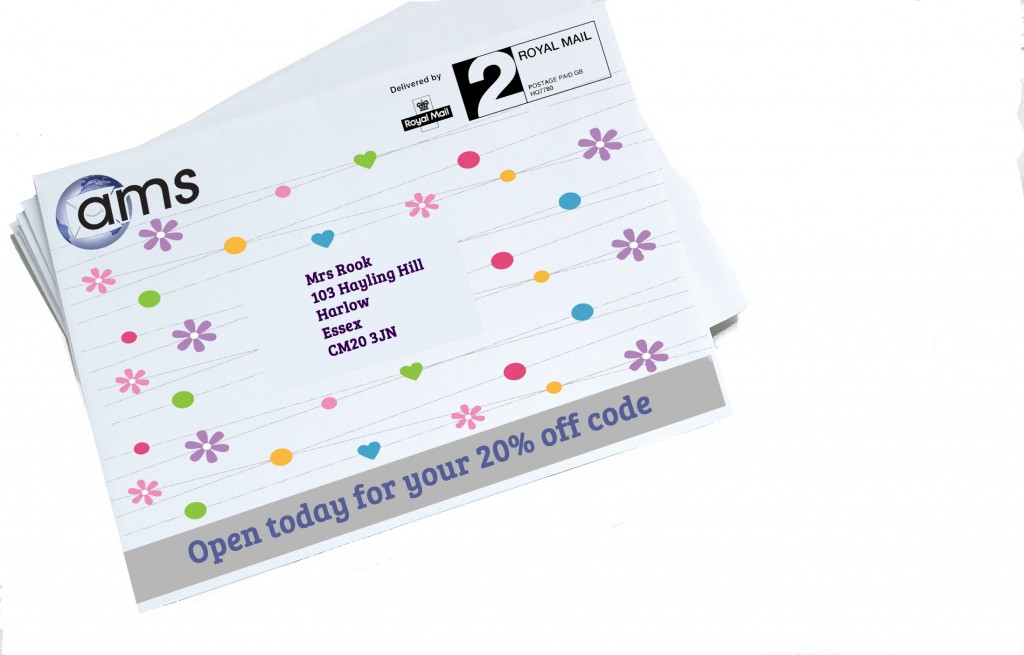 t effective and of high quality. We now offer a free consultation service to address growing personalisation needs and our advice can ultimately save uses time and money, resulting in improved return on investment.'
One happy client, Phil Herridge, Printing and Reprographics Supervisor at University of Portsmouth explained 'The M1 Envelope Printer has enabled the University of Portsmouth to process good quality mail quickly and efficiently. By using this printer we have been able to cut costs and improve productivity.'
AMS are currently running some great offers on the M1 envelope printer. For further details email email@ams-gb.com or call 01992 460 111.
Source:www.asa.org.uk
Categories: News